Pakistan's Finest Digital Learning Centre
At DTS, we take pride in providing effective software solutions at our Digital Learning Centre all over Pakistan. Our experts are well-versed with nearly all ERP software and are here to assist. You can count on us to provide the training you need and enhance your existing skills. We have numerous courses for each software which you can join. Our training is also conducted online, so you never have to worry about traveling across the country to get the required training. Get in touch with us and learn about our services! Let us make your business process management simpler with our Digital Learning Centre facilities; here are some of the services we offer:
Software Solutions
Web Design and Development
Mobile App Development
Corporate Branding
Digital Marketing
Textile
Hospitality
SAP S 4HANA
SAP Ariba
SAP Business One
SAP Support Centre
SAP SuccessFactors
Cloud Training
SAP Training
SAP Consultant Level Training
Oracle EBS
Technical Training
Soft Skills Training
SAP Consultant Level Training
DTS is SAP authorized partner and market leader of SAP training in Pakistan. We have footprints in UK, UAE & Pakistan. We are overwhelmed to announce that from January 2021 DTS will officially launch in the UK. Delivered 5000+ SAP Certified Consultants to the international market, on average we are retaining around 300+ SAP students worldwide.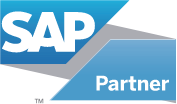 Offered Modules
Implementation & Modelling with SAP HANA
SAP Plant Maintenance
SAP Production Planning
SAP BASIS
SAP Business Warehouse/Business Intelligence
SAP Analytics Cloud
SAP Ariba Procurement
SAP Business One 9.2
SAP Business Process Integration
SAP Lumira
SAP HANA Development & Administration
SAP HANA Modeling
SAP Fiori

SAP SAPUI5 & SAP Fiori Applications
SAP Fiori Cloud on SAP CloudPlatform

SAP S/4HANA – Procurement
SAP S/4HANA Cloud – Asset Management
SAP S/4HANA Cloud – Finance
SAP S/4HANA Cloud – Manufacturing
SAP S/4HANA Cloud – Procurement

SAP Human Capital Management
SAP S/4HANA Cloud – Professional Services
SAP S/4HANA Cloud – Project Management
SAP S/4HANA Cloud – R&D Engineering
SAP S/4HANA Cloud – Sales
SAP S/4HANA Cloud for Customer Project Teams
SAP S/4HANA Finance – Financial Accounting
SAP S/4HANA Scope and Business Processes
SAP Leonardo

SAP Leonardo Machine Learning
SAP Leonardo for IoT – Connected Assets
SAP Leonardo for IoT – Connected Fleet
SAP Leonardo for IoT – Connected Infrastructure
SAP Leonardo for IoT – Connected Markets
SAP Leonardo for IoT – Connected People
SAP Leonardo for IoT – Connected Product

SAP ABAP
SAP S/4HANA Finance – Management Accounting
SAP S/4HANA – Procurement
SAP S/4HANA Cloud – Asset Management
SAP S/4HANA Cloud – Finance
SAP S/4HANA Cloud – Manufacturing SAP S/4HANA Cloud – Procurement
SAP Hybris Cloud for Service
SAP Cloud Platform

SAP Cloud Platform Security
SAP Cloud Platform Internet of Things
SAP Cloud Platform Mobile Service

SAP Activate Project Manager
SAP Business Planning and Consolidation 10.1 and 11.0
SAP Extended Warehouse Management 9.5
SAP Success Factors
SAP Mobile Platform Native and Hybrid Application Administration (SMP 3.0)
SAP Mobile Platform Application Development (SMP 3.0)
SAP Transportation Management 9.5
SAP S/4HANA Conversion and SAP System Upgrade
SAP System Security Architect
SAP Hybris

SAP Hybris Billing
SAP Hybris Commerce Business Analyst 6.3
SAP Hybris Commerce 6.0

SAP End User Training
Oracle EBS
Technical Training
Soft Skills Training
Its awesome
Muhammad Hassan
2020-02-24
Let's Start A Conversation