SAP Success Factor is a talent management application  that operates in the cloud. You can use it to boost sales and run your company more efficiently. Using SAP Success Factor, you can keep your supply chain in good shape and streamline your operations.
However, not everyone has the skills necessary to use this program effectively. Because of this, we have developed this Success Factor Implementation Service to help you become familiar with the software, its features, and the benefits it may bring to your company.
Any organization interested in execution services from established professionals in their field can get in touch with DTS. Don't fret if you don't know much or have any experience. You don't have to know anything about computers or software, because we'll implement and provide all the information you need to know.
Waste no more time finding out whether it is better to hire someone for it. Improve your business's productivity by automating and streamlining operations via DTS to do so. Just contact us right away!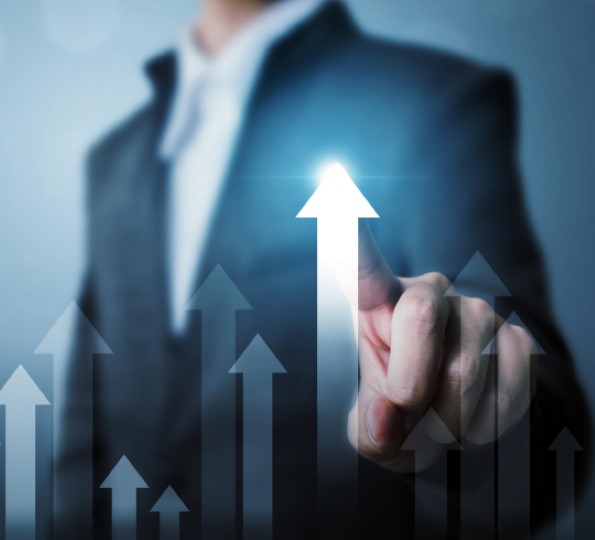 Let's Start A Conversation
Implement SAP Success Factors From Professionals
Expert guidance on how to quickly master this difficult program is now at your fingertips.

In spite of the challenges, DTS recognizes the need of allowing non-specialists to have key roles in the organization. A day will come when it's in everyone's best interest for businesses to put convenience and automation first.

As a result, we've designed an all-encompassing implementation service so that you can get knowledge from our specialists in a wide range of SAP applications.

SAP Success Factor is an all-inclusive enterprise resource planning (ERP) system. Please contact us if you have any questions about our Success Factor Execution services.
SAP SuccessFactors HCM Suite: Improving Business Results through People
Today's rapidly and continuously changing business environment demands greater agility than ever and the ability to quickly develop new strategies as circumstances evolve. But, it's also critical to be able to execute those strategies rapidly and effectively.
A Harvard Business Review study1 revealed that almost 40% of the company's strategy is diluted due to poor execution. It's no wonder that a Conference Board survey of 180 CEOs showed that execution related issues were among the top three concerns.
It's the people inside the company that execute the strategies, so companies that want to set-up for success know they need a business solution to optimize their workforce for today and prepare it for tomorrow.
SAP SuccessFactors HCM Suite is that solution. SAP SuccessFactors improves executive insight and decision-making while ensuring you have the right people with the right skills doing the right work.
"Dentsply looked at many alternatives, but we were really looking for a total solution. The only company that could do that was SAP SuccessFactors!"
"At Nissan, we focus on two different kinds of metrics: efficiency and effectiveness. By changing the HR culture and using a data-driven approach, with the help of SAP SuccessFactors, we have moved the needle on both fronts."
Lisa Rowan
Program Director, IDC
Delivered via Software as a Service (SaaS)
SAP SuccessFactors HCM Suite is delivered on a secure, reliable, and highly scalable architecture that offers customers rapid deployment, rapid results, and continuous innovation at a lower total cost of ownership than other solutions.
SAP SuccessFactors HCM Suite increases focus on strategic priorities by up to 40% & improve project completion by 13.8%.
Customer Survey Conducted by Top 3 Management Consulting Firm.
"SAP SuccessFactors continues to introduce innovative capabilities into its HCM Suite that get to the heart of how companies get stuff done."
Lisa Rowan
Program Director, IDC
SAP SuccessFactors Employee Central
The HR function is moving beyond automating processes, reducing costs, and compliance — to drive people decisions that grow the business. However, the majority of today's HRIS solutions serve merely as filing cabinets for record keeping with no business impact. Silo'd from talent, they prevent companies from making workforce decisions based on a 360-degree view of the employee. They also feature primitive analytics that provide minimal insights into the workforce and no support for workforce planning. Another shift is the employee demographic. More technology-savvy people — those who have grown up using collaborative, user-friendly, and graphic technology — are now entering the workforce. However, today's Core HR systems are made for super-users and specialists. Using these systems requires extensive training and results in low adoption. Finally, current on-premise Core HR solutions are expensive to implement and maintain, deliver little innovation, and are difficult to upgrade.
A New Approach to Core HR — SAP SuccessFactors Employee Central is the industry's only Core HR solution that not only provides comprehensive, integrated Core HR capabilities — it is specifically designed for business execution.
Through seamless integration with talent, SAP SuccessFactors Employee Central provides the ability to make more impactful workforce decisions. By using complete employee profile, talent, and core HR information, companies are able to make more well-informed people decisions — setting goals aligned with employee strengths and interests, promotion, and development driven by a complete view of the employee, and effective onboarding, among others.
Includes Actionable Analytics
With all workforce data in one place and support for financial and operational data from external systems, SAP SuccessFactors Employee Central helps HR measure the workforce-business results link, and make decisions that impact financials. Based on 30 years of expertise, it provides simple reporting tools, 2000+ built-in metrics, benchmarks for any company, and support for trending and drilleddown analyses.
Supports Collaboration around Business Goals
SAP SuccessFactors Employee Central enables employees to leverage their talent, Core HR, and personal profile data to collaborate on business goals. It provides intuitive tools to form groups, network, and share knowledge around common goals, interests, projects, work experience, locations, and much more.
Provides Enterprise-Grade Core HR functionality
SAP SuccessFactors Employee Central is an enterprise-grade Core HR solution driven by effectivedated entities. It provides support for any combination of business units, geos, or cost centers to model and manage any workforce. It enables HR to quickly implement any job structure without code, spreadsheets, or offline processes. It also supports any pay structure enabling companies to vary pay by geo, job class, grade, or legal entities. SAP SuccessFactors Employee Central facilitates reporting and industry compliance by making sure all user actions are saved and easily accessible through point-in-time reporting and easy audit trail reports.
Like all of SAP SuccessFactors' offerings, SAP SuccessFactors Employee Central is built for its 20 million users in the cloud. This approach results in a radically simple user experience for every role in the organization. Specific to core HR transactions, it reduces errors in self-service and boosts adoption through innovations such as built-in wizards, smart business rules, org charts, inline comments, audit history, and flexible workflows
Provides Seamless Integration
SAP SuccessFactors handles the integration between SAP SuccessFactors Employee Central and any system including payroll, benefits, ERP, and time management solutions. Its cloud-based integration platform enables enterprise-class, fast, and cost effective integration. Also, SuccessFactors' partnership with leading payroll providers further accelerates integration through the use of pre-built connectors
SAP SuccessFactors Employee Central is a pure SaaS-based solution with a much lower total cost of ownership (TCO) than on-premise core HR solutions — customers have seen up to 3X lower TCO over five years. Also, it easily scales as business needs expand while delivering constant innovation without disruption.
SAP SuccessFactors Employee Central Payroll
Top performing payroll organizations process payroll at a 37% lower cost than standard organizations. Organizations can't afford to operate with outdated, inefficient payroll processes. SAP SuccessFactors Employee Central Payroll is a revolutionary – combination of proven technology, latest innovations, and service delivery in a solution that represents the next generation of payroll process automation. With SAP SuccessFactors Employee Central Payroll you automate and accelerate processing, reduce risk, and simplify payroll management. Many companies have chosen to outsource their payroll to meet the challenge while others have chosen to opt for increased costs to maintain the control and accuracy of running payroll in-house. SAP SuccessFactors Employee Central Payroll offers the best of both worlds in a unique option in the middle.
SAP SuccessFactors Employee Central Payroll is available exclusively to SAP SuccessFactors Employee Central customers. By running the world's most proven global payroll engine and seamlessly tied with a leading next-generation core HR system you can be assured that your payroll will be safe and accurate.
A New Option for Payroll — SAP SuccessFactors Employee Central Payroll
SAP SuccessFactors has reinvented the payroll process with the introduction of the three-click payroll, as part of the larger Payroll Control Center (PCC) delivery. It allows to move away from the batch-style processing to a continuous payroll process with real-time monitoring of payroll exceptions (also called validations or policies). Gone are the days where the payroll administrators have to spend significant time digging through countless error logs, spools, reports, diverse check tools, and often creating Excel lookups to find any payroll related errors. The PCC will push the flags and errors in real-time to the payroll managers, who can in turn assign the errors to the payroll administrators in a flexible way using default rules and/or the new team tool where payroll team members can grab errors in the payroll error queue for resolution.
SAP SuccessFactors Employee Central Payroll has been engineered to work exclusively with SAP SuccessFactors Employee Central. What you get is all the power and control of running in-house payroll with the reduction in costs from running and updating in the Cloud.
Global Payroll out of the box
Employee Central Payroll supports over 30 countries payroll processing out of the box. Since SAP SuccessFactors Employee Central Payroll is based on SAP's proven on premise payroll product you can expect to see the list of supported countries expand rapidly. As your organization grows around the globe or want more visibility and control in other countries, we will be able to help make sure they get paid accurately and on time. Global payroll is much more than just two or three countries.
SAP SuccessFactors Employee Central Payroll Cost Savings
Running payroll in-house is an expensive proposition. SAP SuccessFactors Employee Central Payroll offers the benefits of in-house processing combined with the cost savings from the Cloud. Also, it easily scales as business needs expand while delivering constant innovation without disruption. Proven Engine at over 9000 organizations and 80 million employees paid. When it comes to global payroll capabilities, SAP SuccessFactors is a leader and used the world over. Trust your payroll to the world's most proven global payroll engine.
Enterprise-Grade Payroll functionality
SAP SuccessFactors Employee Central Payroll is fully integrated with the entire SAP SuccessFactors HR Suite, in addition to the SAP ERP on-premise products. SAP SuccessFactors Employee Central Payroll includes all of the robust functionality you expect from a global payroll solution, retro pay, garnishment processing, gross-ups, localized and global are all standard.
More technology-savvy people—those who have grown up using collaborative, user-friendly, and graphic technology— are now entering the workforce and are demanding intuitive self-service options for common payroll related transactions. Let them do the keying for you and simply approve the transactions. Like all of SAP SuccessFactors' offerings, SAP SuccessFactors Employee Central Payroll is accessed via Employee Central which was built for its 10 million users in the cloud. This approach results in a radically simple user experience for every role in the organization. Specific to payroll transactions, it reduces errors in self-service and boosts adoption through innovations such as built-in wizards, intelligent services, smart business rules, org charts, inline comments, audit history, and flexible workflows
Exclusively built for SAP SuccessFactors Employee Central Customers
SAP SuccessFactors Employee Central Payroll has been engineered to work exclusively with SAP SuccessFactors Employee Central – the next generation in core HR systems. We have seamlessly integrated both SAP SuccessFactors Employee Central and SAP SuccessFactors Employee Central Payroll. Your organization is free to build additional integrations to other internal or cloud based systems or you can leverage one of our certified partners, for everything else
SAP SuccessFactors Recruiting: Source, Engage and Hire the world's best talent
Talent Acquisition is one of the most impactful process of HR to a business — and getting the right people in the organization has a dramatic, measurable impact on business performance. SAP SuccessFactors Recruiting helps you source, engage, and hire the world's best talent. Unlike other approaches, we provide a comprehensive yet, simple solution that provides guidance to everyone, at every step.
Source the right talent across the globe
Post jobs to more than 3,000 sources across more than 80 countries including job boards, colleges, and universities, and social networks.
Give recruiters instant access to pick-and-post global job distribution and sourcing analytics provide instant access to optimize sourcing budgets.
Search engine optimized career site and landing pages improve your site's ranking on major search engines around the world to increase candidate flow at zero cost
Detailed analytics by job, source, campaign, or any number of data points to get at the data quickly to optimize spend.
Engage and nurture quality talent
Give your candidates the best experience from career site to application, responsive design adapts to their device anywhere in the world.
Build talent pipelines and engage with active and passive candidates to build a quality pool of candidates to pull from, shortening your time to hire and cost per hire.
Localized in 46 languages, meaning you can give candidates the right, welcoming experience wherever they may be across the globe.
Streamline and simplify the hiring process
From requisition approval to offer approvals, our mobile experience eliminates hiring manger and recruiter wait times to fill positions faster.
Simplify managing high volumes of candidates and moving them through the applicant process to get at the best-fit candidates quickly.
Take the complexities and ambiguity out of interviewing by managing the entire interview process from scheduling to feedback with data driven candidate ranking.
From offer letter generation to offer acceptance with SAP Signature Management by DocuSign. A complete, simple process to manage offers so you can hire talent faster and easier.
Detailed candidate management reporting gives you visibility you need into what roles are filling quickly and which take more time so you alter your candidate pipelining strategies to drive better hiring in less time.
SAP SuccessFactors Recruiting Marketing: Engage with the Best Candidates Around the Globe
Think about it: The quality of the candidates you hire is entirely dependent on the Quality of the candidates who apply for your open jobs. You don't want to leave this important decision to chance. The number of channels to advertise your jobs has increased dramatically during the past few years, making the task of finding and engaging the perfect candidate both tricky and complex. And, you're losing great talent because they're feeling that complexity too.
SAP SuccessFactors Recruiting Marketing simplifies recruiters' jobs, so you can focus on what you are good at—engaging with candidates to find the best and brightest to drive your business forward.
Apply proven marketing best practices to attract and engage the best candidates
SAP SuccessFactors' approach is to inform, simplify, and optimize your recruiting marketing efforts by leveraging tools that consumer marketing groups originally used. With SAP SuccessFactors Recruiting Marketing, you can:
Improve employer branding and career sites
Customize landing pages so they target specific categories of candidates.
Use a global set of tools that help you speak to candidates in their native language.
Optimize career sites that familiarize candidates with your company and inspire them to apply.
Increase candidate engagement
Create a talent community that engages passive candidates who may not be ready to apply, so you can build a relationship until the timing is right.
Generate email marketing campaigns that reach your talent pool to keep them up to date about relevant job opportunities.
Increase recruiter efficiency
Help your employees market your jobs through their own online relationships by using referral marketing tools that amplify your reach.
Connect candidates with employees in your company via social network sites and Social Matcher.
Drive more traffic directly to your career site from major search engines by using search engine optimization (SEO).
Automatically distribute your jobs to the most effective boards and aggregators through the Smart Job Publishing feature.
Optimize sourcing strategies and spend
Access dashboards and powerful analytics to see the most important metrics.
Get detailed source reports that show you which sources work best and which are wasting money.
A comprehensive, integrated solution
SAP SuccessFactors Recruiting Marketing delivers a uniquely integrated approach that improves the entire candidate experience while building your connections to keep passive and active candidates engaged for future jobs that are the right fit. SAP SuccessFactors Recruiting Marketing works seamlessly with SuccessFactors Recruiting Management to create a complete recruiting solution so you can better attract, engage, and select candidates. Not ready to change your ATS? SAP SuccessFactors Recruiting Marketing will plug right into your existing system to improve your sourcing strategy and your overall recruiting results. Revolutionize your recruiting strategies with SuccessFactors solutions—and simplify your route to better talent.
SAP SuccessFactors Recruiting Posting
SAP SuccessFactors Recruiting Posting
SAP® SuccessFactors® Recruiting Posting is a simple, comprehensive way to post jobs around the world. It offers more than 3,000 sources, posts to general and specialized job boards, schools and alumni networks, and social networks in more than 80 countries. In just a few clicks, users can post jobs to the desired sources and analyze performance, in real-time, to optimize sourcing budget and candidate flow.
As a core component of SAP SuccessFactors Recruiting, recruiters can now choose the exact sources that will help them fill roles at a lower cost and in less time. SAP SuccessFactors Recruiting Posting will help you identify where your spend is effective and where you are not spending your dollars in the best way possible.
Sources
Reach out to a pool of talented candidates from across the world with a choice of +3000 integrated sources worldwide in +80 countries that are instantly available for posting.

Recruit the next generation by posting to more than 2,500 schools and universities in more than 30 countries.

Improve your employer brand and give candidates valuable experience in multilingual countries, such as China, Belgium, Canada, Switzerland, or Singapore, with the ability to post jobs in multiple languages.
Gain peace of mind with our global compliant posting capabilities by addressing critical issues such as European disability and diversity and OFCCP compliance.
Eliminate posting errors and ensure accuracy by using pre-mapped fields to fit the corresponding source fields across sources.
Reduce your time to post jobs by managing your posting in one simple, easy-to-use interface, including source selection, job board contracts, and user and credit management.
Keep preferred sources at your fingertips with job board favorites and job board template or opt to automate posting for recurring job requisitions.
Know where your dollars are being spent with extended real-time visibility into your sourcing process (advanced analytics, candidate tracking).
Improve the ROI of your sourcing and recruitment strategy through instant access to the evaluation/ comparison of the utility and effectiveness of your channels on one platform (number of CVs, clicks).
Track the origin of candidates so that you know where to look to find the perfect candidate the next time you post a similar job.
Onboarding: Laying the Foundation for Employee Success
Ever wonder why employees quit after less than a year? Or why some new hires come up to speed faster than others? Onboarding is a critical part of a good talent management strategy, but it is often overlooked or poorly handled. As a result, onboarding often doesn't have the positive impact that it could. Piles of paperwork, missed details, and busy managers make a poor first impression on the new employees and increase ramp time. More than 80 percent of new employees decide whether or not to stay with a company within the first six months of being hired, and 1 in 4 do leave in the first year. An unorganized or incomplete onboarding process can cause those employees to rethink their decision to join the company just when they should be the most enthusiastic.
SAP SuccessFactors Onboarding Has a Comprehensive Approach That Can Help
SAP SuccessFactors Onboarding, part of the SAP SuccessFactors HCM Suite, takes a fresh approach to onboarding. Through a process that is easy, automatic, and personal, SAP SuccessFactors Onboarding improves first-year retention and reduces ramp time by focusing on three key areas:
Guiding HR, the hiring manager, and the new hire through all the steps of onboarding to create a consistent and complete process every time
Connecting new hires with the right people and relevant content even before their first day, creating early engagement and ultimately improving retention
Developing new hires quickly by seamlessly connecting onboarding to other talent processes— such as recruiting, goal setting, and learning—and turning new hires into productive employees in record time.
Improving Efficiency and Compliance Through Better Guidance
Of all the people involved in the onboarding process, the hiring manager has the greatest impact on new hires. Yet, hiring managers often are the least engaged. They may think onboarding is HR's job or they may just be too busy. Either way, the process will automatically go better when specific guidance for hiring managers makes bringing a new employee onboard practically foolproof.

With SAP SuccessFactors Onboarding, step-by-step wizards walk hiring managers through the process of how to prepare for the new hire, and an easy-to-use dashboard makes it simple to track progress along the way. Corporate and legal compliance improves because all the paperwork and steps are built right into the process, so there is no question about which forms were e-signed and where they landed.
Hit the Ground Running: Early Engagement Leads to Better First-Year Retention
Starting a new job always creates some level of anxiety for the new hire—even seasoned executives! The first week is about learning the lay of the land— the physical land and the cultural land. SAP SuccessFactors Onboarding provides tools that help new hires connect and feel comfortable even before the first day on the job.

If you can help them build connections with their team and their co-workers before they start, employee engagement kicks in early and ramp time becomes shorter. With SAP SuccessFactors Onboarding, not only can new hires complete most of the paperwork before they start, but they also can virtually meet their team and a handpicked group of co-workers and introduce themselves. Once new hires start, immediate access to the employee network gives them the ability to start learning at their own pace and to pick up conversations and content that are relevant to their roles. Getting new hires engaged with people and content early means they are more likely to stay with the company longer.
Reducing Ramp Time Means Faster Time to Productivity
Onboarding should never be an isolated process. If your team has set goals for the year, then why not share those goals with new team members immediately? With SAP SuccessFactors Onboarding hiring managers can also define short term objectives the new hire can tackle right away. Since your learning process already delivers training according to role—why not apply that intelligence immediately to new hires as part of their onboarding?

As a part of SAP SuccessFactors HCM suite, Onboarding can work independently, or as a unified part of your talent management strategy.
Improving Onboarding Produces Real Business Results
Many studies have connected an improvement in the onboarding process to business results, including improved first-year retention, faster time to productivity and increases in profit growth and revenue per employee. If you're looking for a new way to improve the bottom line this year, check out our latest innovation: SAP SuccessFactors Onboarding!
The SAP SuccessFactors Onboarding Difference
SAP SuccessFactors Onboarding uniquely combines the critical yet tactical aspects of onboarding (compliance and orientation) with the more strategic aspects (socialization and connection to the other talent processes) to create an end-to-end process that drives better business results.
SAP SuccessFactors Learning
Organizations that embrace learning as a culture significantly outperform their competition. Learning is essential to any organization's success because it improves business results, boosts productivity, and increases organizational competitiveness. SAP SuccessFactors Learning helps learning professionals improve employees' skills, develop leaders, reduce compliance risk, and better enable external audiences. As the recognized leader in learning and talent management solutions, SAP SuccessFactors Learning also can be leveraged as a unified, key part of SAP SuccessFactors HCM Suite.
Improve Organizational Agility, Innovation, and Business Outcomes
SAP SuccessFactors puts your employees at the center of the learning experience – making them both teacher and student. Engaged employees will develop new skills, share ideas, and gain insights, making them more motivated and productive.
Deploy Training to Your External Audiences
Your organization can create unique "Extended Enterprise" environments for your partners, customers, franchisees, and other external audiences. The result is improved branch/franchise performance, customer and partner development, and retention. The SAP SuccessFactors Extended Enterprise solution includes eCommerce capabilities for courses and increases your learning solution's ROI.
Automate and Assure Compliance Training
For learning professionals at organizations that need to regulate, qualify, and certify their employees, SAP SuccessFactors Learning allows you to automate and assure compliance-training.
Deliver A Comprehensive Blended Learning Strategy That's Right for You and Your Objectives
Support e-Learning, classroom and virtual instructor-led training (ILT), mentoring, experiential on-the-job training (OJT), collaboration, and subject matter expert networking
Deploy a configurable learning strategy that includes exams, assessments, and certifications to track the progress of your employees
Reduce risk and ensure you have records, reports, and insight to meet government and industry specific compliance requirements.
Reduce time spent on administrative tasks with automated assignment profiles, structured programs, and multipart e-signature support.
Facilitate learning on the go with real-time training on mobile devices, including BlackBerry, iPhone and Android.
Improve learning results and overall performance by seamlessly incorporating social learning via SAP Jam.
Enable employees to create social communities, discover relevant content through a global learning search, and collaborate with subject matter experts.
Remove the Cost and Complexity of Content Management
SAP SuccessFactors iContent uniquely provides content as a service (CaaS), which removes the burden of online content management.
Focus on what matters—the quality and effectiveness of your training.
Reduce costs, increase training efficiency, and greatly improve the user experience.
Offer your employees the ability to easily access meaningful content in Massive Online Open Courses (MOOCs) via SAP SuccessFactors Open Content Network partners.
Analyze the Impact of Your Learning Programs In Order to Drive Your Business Forward
Use Learning Analytics to prove results that matter to the business, beyond just reporting course completions.
Evaluate your training programs via the Kirkpatrick levels of corporate training evaluation or other internally assigned metrics.
SAP SuccessFactors Performance & Goals
Effectively managing employee performance has never been more critical. Your organization faces fierce competition and limited budgets, and must execute with razor-sharp focus or be left behind. To succeed, you need a workforce that clearly understands the strategic business objectives and can quickly adjust course as business needs evolve. SAP SuccessFactors Performance & Goals helps your organization ensure strategy and goal alignment, continuously improve workforce performance, and accurately evaluate and recognize top talent.
Powerful Goal Management
Develop goals instantly with recommendations from the Goal Library of more than 500 SMART (Specific, Measurable, Attainable, Realistic, and Timely) goals.
Continuously update employee effort, success probability, and comments with features like Mobile Goal Management.
Give managers more control over goal execution with the ability to set cascading goals and see individual, team, or company-wide progress.
New! Continuous Performance Management
Now you can stimulate more continuous dialogue and feedback between managers and employees, helping them have more structured conversations about how to align and improve performance.
Employees:
Keep managers up to date on what activities and achievements they are working on, what their priorities are, and what progress they are making.
Ensure activities always align to goals, even as they change throughout the year.
Capture achievements as they happen to more easily prepare for the more formal performance assessment.
Managers:
Track their teams' progress, ensure that they are working on the things that matter, and easily provide actionable feedback.
Use list of activities and achievements to hold more effective and structured performance check-ins when meeting face-to-face with employees.
Share simple coaching, putting special focus on what employees have done well and what can they do to improve their future performance.
HR Leaders:
Track how often one-on-ones happen in your organization, and remind employees and managers to not forget to hold them regularly.
Guide managers on how to provide simple and effective performance coaching.
Accurate Performance Assessments
Get better quality reviews, promote faster user adoption, and increase completion rates with an simple and engaging experience for everyone.
Capture a more balanced and complete view of employee performance with "Ask for Feedback" and 360 Reviews.
Eliminate writer's block and provide more meaningful feedback with Writing Assistant and Coaching Advisor.
Identify top and bottom performers based on their individual competencies with Team Rater and Team Overview.
Reduce risk of using inappropriate language in reviews with Legal Scan.
Ensure objective, fact-based decisions around performance and compensation with Calibration.
SAP® SuccessFactors® Compensation
With global competition for talent increasing and today's business environment changing rapidly, an organization's ability to attract and retain top talent is critical. Employee compensation is one of the largest investments for most companies, and making sure those dollars have an impact on the bottom line is essential.
The SAP SuccessFactors Compensation solution transforms workforce compensation into a strategic component of your overall talent strategy. We do this with a flexible solution that enables compensation professionals, business leaders, and managers to align compensation programs with business objectives. Unlike personal productivity tools or other solutions that simply automate and streamline compensation planning, SAP SuccessFactors Compensation features a unique set of capabilities to help you model and manage competitive compensation programs and motivate your workforce.
Align compensation programs with your organization's objectives to improve business results:
Forecast and model base, bonus, and LTI plan designs to find the optimal balance between business strategy, competitive pay, and affordability
Allocate budgets in ways that support strategic goals and differentiate parts of the organization and employee performance levels
Adapt compensation programs based on evolving business needs and strategic goals
Effectively manage global compensation budgets with precision:
Drive consistent execution of compensation strategies across the organization with central oversight and guidance and the flexibility to optimize compensation programs for local markets
Configure rewards packages that incentivize employees with bonus programs based on business, team, and individual performance goals
Reduce risk with configurable workflows, approval rules, validation checks, and reports that increase process efficiency, improve budget accuracy, and help ensure compliance
Gain visibility into budget utilization across your organization with roll-up reporting, and improve decision making with access to compensation metrics and relevant employee data
Tie employee performance with rewards and use calibration to help ensure fair, objective compensation decisions that align performance goal achievement with bonus payouts to instill a true pay-for-performance culture
Reward employees for their contributions and motivate them to perform at their best:
Communicate the full value of rewards packages to employees with customizable, total-rewards statements
Inform employees of bonus plan eligibility and potential bonus plan payouts awarded for meeting specific targets
Keep employees motivated throughout the year with spot awards that recognize key milestones and outstanding contributions when they occur
Make goal attainment part of continuous performance management conversations with the SAP SuccessFactors Performance & Goals solution, so employees understand how their performance impacts the achievement of bonus targets
 
SAP SuccessFactors Succession & Development
For organizations to excel in today's highly competitive global marketplace, succession management is imperative. In fact, organizations that build up intellectual capital by continuously cultivating the next generation of employees can experience a distinct business advantage.1 A comprehensive succession management process can increase employee engagement and retention, which facilitates organizational growth. Your organization's corporate health depends on the effectiveness, breadth, and depth of your succession efforts. Part of the SAP SuccessFactors HCM Suite, SAP SuccessFactors Succession & Development is one of our industry-leading talent solutions.2 SAP SuccessFactors Succession & Development helps HR professionals identify and develop the talent needed to improve organizational strength and achieve today's business goals while providing visibility and planning for future growth.
SAP SuccessFactors Succession & Development helps you increase employee engagement, foster professional growth and development, and maximize career opportunities for top talent, making your company the employer of choice. Additionally, you can better align your workforce to the critical needs of the business by using the complete SAP SuccessFactors skills and competency libraries.
The Succession Org Chart gives quick visibility into your talent gaps, including key indicators such as the risk of loss, the impact of loss, and bench strength
Unlike other solutions, SAP SuccessFactors enables strategic talent review conversations by giving you access to real-time talent information in a presentation-ready format that you can present and share with others. SAP SuccessFactors Succession & Development is a comprehensive cloud-based solution that reduces organizational risk by ensuring you have the talent you need to drive better business outcomes, today and into the future.
Know your talent and objectively assess their potential
Uncover hidden talent through an enterprise-wide talent search that uses comprehensive search criteria.
Identify employee competency and skill levels by using assessment tools.
Use a configurable nine-box grid matrix to identify top (and bottom) performers.
Objectively assess employee performance vs potential with drag-and-drop calibration.
Optimize organizational alignment and ensure leadership continuity
Use skills and competency libraries to align your workforce with critical business needs.
Define career paths that align employee career aspirations with your organization's business requirements.
Assess the risk and impact of loss, and gain visibility into your bench strength.
Instantly nominate successors to key positions throughout the company.
Close talent gaps and build bench strength with development plans and learning activities (through SAP SuccessFactors Learning).
Uncover workforce insights and provide talent visibility for HR, managers, and executives
See talent depth across the organization with an interactive Succession Org Chart.
Use side-by-side comparisons of configurable talent cards to find the best succession candidates.
Enable HR managers to support strategic talent review conversations with managers and executives (through SAP SuccessFactors Presentations).
Use advanced permission controls to protect sensitive data while supporting access for multiple roles.
Engage and motivate employees with meaningful development plans and career opportunities
Engage employees to explore career paths, connect with others in desired roles, and identify and address gaps to prepare for future roles by using the Career Worksheet.
Empower employees to create and manage goals for personal development.
Accelerate learning through targeted development plans.
Promote user adoption and engagement with the elegant, easy-to-use interface.
Explore "good fit" job role recommendations to find positions that match employees' skills and interests by using the Suggested Roles capability on the career worksheet.
Use talent pools to develop high-potential talent.
Enable strategic succession management to drive better business outcomes
Leverage workforce planning insights to analyze talent supply and demand.
Reduce organizational risk by proactively addressing talent gaps with succession plans.
Understand the domino effect of enacted succession plans by viewing the succession lineage chart.
Define career paths to address critical workforce gaps before they occur.
Measure the effectiveness of succession plans and the impact they have on business outcomes (through SAP SuccessFactors Workforce Analytics).
With SAP SuccessFactors Succession & Development, you can create strategic succession processes that reach deep into the organization, align with business needs, and drive better business outcomes.
SAP SuccessFactors Workforce Analytics: Enable Effective Decision Making
Do you make decisions about your people with the same rigor and confidence as your decisions about money, customers, technology or business opportunities? Do your analytics contain stories and insights that readily communicate results and action to your executives? Do you know how you compare to other companies in your industry or region?
What if you could confidently answer…
What is our actual headcount?
What is our profit per employee? How does it compare against industry leaders?
Which business units or regions have the highest or lowest goal achievement percentage? Why?
What is our voluntary turnover rate among top performers and how does that impact our ability to meet our strategic goals?
SAP SuccessFactors Workforce Analytics provides concrete and actionable insights into workforce data to drive your business strategy today and help you plan for the future. You can take advantage of over thirty years of field experience and research to accelerate the positive impact it can have on your organization.
SAP SuccessFactors Workforce Analytics helps organizations:
Understand What's Happening In Your Workforce and Why
Powerful, easy-to-use drag and drop interface allows you to correlate multiple data streams (core HR / talent data with financial / survey data) and analyze across measures and dimensions – all in one location.
Identify the leading indicators of organizational effectiveness and formulate action plans to achieve your corporate goals.
Improve Workforce Profitability
Create targeted initiatives based on empirical evidence, not "gut feelings".
PROVEN SOLUTION THAT DELIVERS RESULTS
With SAP SuccessFactors Workforce Analytics you can leverage the technology and expertise of the recognized leader in global workforce analytics and planning to accelerate your organization's understanding of big data in HR and use of strategic workforce data to drive business impact with:
Trusted, Integrated Data Foundation
Our integration processes ensure data quality so you can focus discussions with business leaders on opportunities and action plans rather than trying to defend the accuracy or completeness of your data.
Well Understood Metrics and Definitions
Create a consistent language for discussions across the organization using SAP SuccessFactors 2,000 pre-defined metrics and measures.
See how you stack up against your peers by industry, revenue, location, etc.
With over 600 person-years of unique HR content and research, SAP SuccessFactors Workforce Analytics guides you in using metrics that are relevant to your business, why they matter and recommends strategies proven to deliver positive outcomes.
Share insights and best practices with other customers to learn and evolve your use of strategic workforce data.
ADVANCED ANALYTICS, INSIGHTS AND IMPACT
Advanced capabilities of SAP SuccessFactors Workforce Analytics include:
The most complete and reliable workforce benchmarking database in the world sourcing from real transactional data, not error-prone self-reported surveys. Consistent definitions and benchmarks can be viewed by dimensions such as gender, age, and ethnic background or by job characteristics such as function, tenure, or salary.
The system continually mines HR and talent data across the organization, finds pain points and hot spots relevant to each manager, and presents personalized alerts for managers in common language, to highlight specific areas of concern.
Use predefined questions to arrive at analysis and benchmarks, answer common and critical human capital questions, and drill to detail to understand root causes, trends, hotspots or inefficiencies.
Simplify the measurement of complex organizational mobility in one simple visual across workforce segment, business unit, location or job family.
Modeling capabilities help you understand how the movement of talent impacts hiring decisions, cost models, career-pathing initiatives, succession plans, and risk management.
Analyze trends across multiple measures and dimensions using powerful, yet easy-to-use drag and drop interfaces. Apply fundamental statistical methods readily, including scatterplots, significance tests, correlations, regressions, and multiple comparisons. Gain deeper insights with a one-stop analyses shop.
Generate your own reports and dashboards in PDF, Word, Excel or in PowerPoint format. Set distribution schedule as needed.
Create transactional queries in real time with pivot tables and charts in rich graphic styling, and the ability to drill to employee level.
Analyze not just HR and talent data, but connect to and correlate data from across HR, business and operations system (ERP, CRM, survey data, etc.), to gain a unified view of the impact of HR programs on business performance.
SAP SuccessFactors Workforce Planning: Plan Your Workforce to Achieve Your Business Objectives
What if you knew the impact of your talent decisions before you made them? Are competitive pressures and changing workforce dynamics forcing you to alter the way you operate your business? Are advances in technology making skills prematurely obsolete in your industry? Are you experiencing a high degree of turnover with your key people? Will the expected global skill shortages or the aging workforce expose your organization to significant risk?
Gaining insight into the consequences of your decisions upfront can make all the difference in your ability to execute your strategy effectively. What if you could.
Forecast critical workforce demands, analyze where critical talent gaps lie and then fill those gaps?
Model the skills and competencies your organization needs to meet your future growth strategy?
Quantify the financial implications of your strategic workforce planning decisions?
Build the Foundation of Your Future Success Today
With SAP SuccessFactors Workforce Planning you can conduct sophisticated workforce modeling based on head count and hiring data, turnover rates, retirement age, and cost data to create strategies today that can ensure your organization's readiness for the future. This proven methodology has been in use by Fortune 500 companies around the globe for nearly 30 years, helping them bridge the execution gap between strategy and business results.

SAP SuccessFactors Workforce Planning helps you:

Make informed decisions: Formulate your strategy with greater confidence by knowing your forecasts are based on credible workforce data from across your business systems.
Mitigate risks: Identify the skills and competencies needed to meet your growth strategy, and address gaps and associated risks surfaced by workforce projections.
Optimize your results: Dynamically model different workforce scenarios and understand their financial implications – in real time – with robust "what-if?" financial modeling.
Proven Methodology Delivers Real Results
Recognized as the global leader in defining, gathering, and interpreting workforce information, SAP SuccessFactors has a proven methodology that
accelerates organizations' ability to develop and execute effective workforce plans. Its framework promotes the success of your workforce planning project and allows your project to be integrated with other business planning processes:

Strategic analysis: Analyze business issues, drivers and environmental factors and decide future state and scenarios. Capture planning assumptions and identify critical job roles and capabilities.
Supply and demand forecasting: Project the size and shape of the future workforce required to execute on business strategy. Conduct detailed demand modeling, internal supply forecasting, and gap analysis for skills across critical job roles.
Risk analysis: As certain workforce risks that pose a threat to your business strategy and execution.
Strategy, impact, and cost modeling: Perform "what if" modeling to quantify the outcome of various workforce scenarios, comparing the true business impact of employee hiring, development, and retention decisions. Leverage our "Strategy Bank" of workforce planning designs, develop strategic interventions and visualize the associated impacts and costs.
Action and accountability: Determine how to integrate workforce strategies into the overall corporate strategies and how to measure success. Assign accountability for implementation and communication of results.

Combine SAP SuccessFactors Workforce Planning with SAP SuccessFactors Workforce Analytics to leverage its comprehensive library of predefined metrics and take your workforce data to a new level of analysis and actionable insights.
HR as a Partner to the Business
During periods of difficult economic conditions, organizations increasingly focus efforts towards initiatives that can create a competitive edge, assist in risk management, and enhance organizational effectiveness.

Strategic workforce planning is all about reducing the risk of not having the right people at the right time to execute on business strategy. It presents an opportunity to make a significant impact on the overall effectiveness and success of an organization, and it will serve to position HR as a true partner to the business for the future.
Get a Jump Start with Expert Advice
SAP SuccessFactors Workforce Planning customers are part of an active user community. Benefits may include:

Access to experts in the field of workforce planning, human capital strategy, human resource interventions, metrics, and data usage that drive business execution.
Professional development services designed to help you develop the skills necessary to improve the positive impact data can have on your organization.
Product webinars that cover timely, relevant topics and allow customers to share their insights with the broader community.
SAP Jam Collaboration for HR Revolutionize work, simplify your business
Social collaboration streamlines HR business processes across your organization – bringing people together to drive companywide results.
Transform onboarding and talent readiness
When combined with a formal onboarding program, social collaboration reduces the costs and resources needed to effectively onboard employees at scale. From the first day on the job, SAP Jam connects employees to the experts and information they need via a convenient "getting started" wizard. It also provides content and people recommendations based on their employee profile information. Onboarding groups enable employees to easily share information and experiences.
Reinforcing a culture of continuous and collaborative learning
To maximize the full potential of learning and training programs, companies need to reinforce a culture of continuous learning. SAP Jam helps increase the effectiveness of your employees by tapping into their natural learning styles. Using discovery, collaboration, peer resources and expert finding, your employees will find new and inventive ways to get answers and further their on-the-job learning experience. Informal communities of practice, help employees receive maximum benefit from formal training by promoting information sharing.
Drive company success with engaged employees
When employees are engaged, they feel connected to the overall success of the company. SAP Jam helps increase employee engagement by enabling mentoring relationships, connecting employees and peer-recognized experts to share knowledge in one-to-one or one-to-many relationships.
Streamline HR business processes
Improve cross-company communication and collaboration starting from the top with company announcements and messages. Announce goals and initiatives and keep everyone up to date with the latest materials. Create an internal community to guide employees through new processes and allowing members to ask questions and get expert responses.
Streamline your work and applications
SAP Jam combines several types of social collaboration capabilities enabling you to seamlessly infuse any business process with the power of social collaboration.
Social networking enables people to share information in one-to-one relationships, project groups, teams or departments.
SAP SuccessFactors Learning integrated with SAP Jam Collaboration
 Discuss, comment and post activities to the group feed
Give kudos and expertise endorsements
Keep up to date by following people or topics
Getting started onboarding wizard helps new employees get connected with people and find important information.
From small, internal project teams to cross-company external groups to private-VIP customer information sharing spaces, collaboration facilitates bringing people together to get work done

Share, view, download and annotate on files, images and videos from within SAP Jam or from your enterprise content management repository
Public and private groups and sub-groups allow you to bring together the right audience for what needs to be accomplished
External collaboration brings customers, partners, vendors and suppliers into your internal collaboration system quickly and easily
Assign and track tasks to complete projects.
Complete work activities with structure by providing guidelines or boundaries along expectations in brainstorming, strategizing and decision making

Compare options with pro/con tables.
Crowd-source information and get answers from idea and Q&A forums.
Rank alternatives and aggregate results.
Integrate with and consume data from business to drive in-context collaboration around a common activity.

SAP SuccessFactors Employee Central / Foundation: Employee profile and organizational information.
SAP SuccessFactors Learning: Collaborate around courses with quick access to instructor-provided course recommendations and schedules.
Content management systems: SAP Jam provides built-in integrations to third party content management systems such as Microsoft SharePoint, Box, Google Drive for Work, OpenText and more.
Pre-built work patterns for education, training, information sharing and mentoring and coaching, bring together people, data and processes. These group templates expedite the creation and streamline the ongoing collaboration by connecting business processes, data and people to get work done.
SAP SuccessFactors Mobile
In today's business environment, high employee engagement has a positive impact on business performance: it increases profitability, productivity and safety, and it decreases turnover and absenteeism. But average employees often find engaging with HR through a desktop solution: it's not their primary business tool, they are usually overwhelmed by all the options available and they often forget how the system works. Companies that take advantage of the immediacy and ubiquity of mobility can bridge this critical engagement gap and, as a result, enjoy a significant competitive advantage.
Bring HR closer to your employees
As a SuccessFactors customer, you can extend your employees' HR experience simply by turning on mobile access for your organization. Your employees will be more engaged, more productive, and much smarter about the way they work. Your workforce can complete HR tasks more quickly and perform strategic HR activities more frequently, improving your business agility, and increasing your user adoption of SuccessFactors.
With SAP SuccessFactors Mobile you can:
Get to know your organization
Browse your company's org chart. Drill down on an individual's Quick Card and see whom they report to, who reports to them, and the person's role in the organization. With searches based on location, title, or position, you can also locate a co-worker's contact information quickly – and call or send an email in just one click.
Collaborate around relevant business content
mployees can increase their productivity by staying connected to people and projects when they're away from the office. They can use SAP Jam on their mobile device to watch videos, view documents, add comments, and send direct messages. Plus, they can capture and share photos and videos.
Staying on top of workflows can be a challenge when everyone's schedule is busy. With SAP SuccessFactors Mobile, managers and executives can approve employee change requests on their smartphones and tablets. No more logging in on the Web to move workflows forward.
Learn from anywhere and anyone
SAP SuccessFactors Mobile users can access their Learning plans, register for classes, and receive notifications of due dates and course assignments. Plus, users can complete entire courses from their phones or tablets, even when offline. Additionally, employees can create and publish quick how-toguides by taking and annotating photos from their smartphones.
 Losing the top candidate to fill a key position is not just frustrating; it's a drag on everyone's productivity. SuccessFactors Recruiting on mobile eliminates unnecessary delays by bringing essential recruiting capabilities, such as sharing feedback on candidates and approving offers, to your entire hiring team, wherever they may be.
Stay focused on your goals
Making goals available anytime increases engagement and ensures company objectives are met. Mobile Goals allows employees to view their goal plans and to update their status and progress toward completion. Managers can view the goal plans of their direct reports and receive alerts when a goal has been updated.
Traditional analytics applications require managers to comb through high volumes of data to find relevant insights. Headlines provides managers with personalized and predictive workforce analytics, delivered in plain language, enabling them to make better, factbased decisions.
Give new hires a better day-one experience
 New hires can install SAP SuccessFactors Mobile on their own mobile devices before their start date for a more successful onboarding experience. They can access the agenda of the onboarding program, connect with their manager or assigned buddy and see a map with the exact address of where they need to show up on their first day.
One-on-one meetings are critical for setting direction, addressing obstacles, and aligning efforts. However, valuable time is often lost each week deciding priorities and choosing what to discuss. With Touchbase, a feature in SAP SuccessFactors Mobile, employees can add items to a synchronized list whenever they want and wherever they may be, so they spend more time in one-on-ones discussing and resolving issues.
Request time off on the spot
Mobile users can view their time-off balance, submit time-off requests to managers, and let people know when they're going to be away. They can also block their calendar, cancel appointments and update their SAP Jam status so colleagues know when they won't be in the office.
Access your data, anytime, anywhere with confidence
With SAP SuccessFactors Mobile, remote access to your HR information is secure – SuccessFactors uses industry-standard authentication, data transport protocols and encryption. The SAP SuccessFactors Mobile security features include the following:

Each device is associated with an existing user account. When the user's account is suspended or disabled, SAP SuccessFactors Mobile access is also suspended.
SuccessFactors administrators can require users to enter a PIN code. Admins also can remotely deactivate any device, disabling access to SuccessFactors and erasing all sensitive data.
A simple two-step mobile activation process leverages the optional single-sign-on (SSO) configuration on the web application.
The SAP SuccessFactors Mobile app can't be activated on jailbroken devices.
Getting started on SAP SuccessFactors Mobile is free, easy and secure. Because it is included as part of your SuccessFactors subscription, there are no additional license or upgrade fees, and with every new release, you enjoy automatic app updates, served directly from the app stores to your employees' devices. A simplified mobile administration interface gives you everything you need to easily deploy SAP SuccessFactors Mobile. From it you can configure security mobile settings, select which features to make available on mobile, manage mobile access rights, and remotely manage active devices and users.
Its awesome
Muhammad Hassan
2020-02-24